| | | | |
| --- | --- | --- | --- |
| About Us | | | |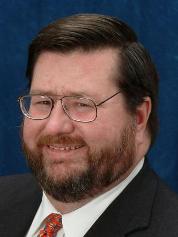 I am Gregory Rondot, Founder and CEO of RondoTech Consulting. In my twenty five-plus years in the IT industry, I have created and implemented information systems architecture, information technology operational policies, and enterprise-wide solutions, focusing on revenue production, increasing efficiency, and cost reduction. I specialize in the development and execution of highly successful security and infrastructure initiatives, and have been recognized for my ability to relate complex security and technical issues to non-technical executives. As the CEO of RondoTech Consulting, I put a premium on providing exceptional value to my clients by solving their security and business issues.
Information security practices, network design and optimization, and the integration of business and technical concerns were not taught when I was in college. Therefore, my belief is that being certified by a trusted, recognized, independent third party is the best way to establish credentials and credibility in my practice areas.
The following list includes the certifications, in no particular order, that I have earned during my career.
| | | |
| --- | --- | --- |
| | Certified Information Security Systems Professional | |
| | Information Systems Security Architecture Professional | |
| | National Security Agency Information Security Assurance Methodology | |
| | Certified ISO 17799 Auditor | |
| | Certified HIPAA Security Specialist | |
| | Certified NetAnalyst (Forensics) | |
| | Cisco Certified Network Associate | CCNA |
| | Novell Certified NetWare Engineer | |
| | Microsoft Certified Professional | MCP |
| | Certified HIPAA Professional | |
Gregory Rondot has over 25 years as a businessman and consultant, he has become renowned as an innovative architect and problem solver with a keen sense of harnessing technology to drive revenue to the bottom line in the real world. Over the course of his career, Mr. Rondot has built and fixed several IT organizations as a consultant or IT Director while concurrently maintaining an in-depth technical grasp of security management strategies and networking tools and technology. Mr. Rondotís expertise in both the business and technical aspects of information systems, infrastructure and security management provides a unique vantage point on enterprise-wide security practices and management systems that support rather than hinder the core operations of a business.
Mr. Rondot has earned twelve internationally recognized technical and management certifications in security, networking and risk assessment including the CISSP, ISSAP and INFOSEC Assessment Methodology certification from the National Security Agency. Prior to founding RondoTech Consulting, Mr. Rondot built government and commercial value added reseller organizations and consulted with organizations as diverse as the Department of the Navy, National Restaurant Association, Morgan Stanley and CareerBuilder.com.
Through his career in systems development and business consulting, Mr. Rondot has developed expertise in security, risk assessment, network engineering, and software development knowledge spaces. Through the course of his career, he has earned many internationally recognized certifications including Certified Information Systems Security Professional, ISO Information Security Management Systems Auditor and INFOSEC Assessment Methodology certification from the National Security Agency.